Yay! You're going to the Super Bowl! To make sure you have a great day, we've got a couple tips to make sure you have the greatest game possible. You should start planning now, even though the Super Bowl is a week away. Planning ahead always helps out the day of the big event. With that said, here are a few things you should NOT do during your Super Bowl weekend to make sure you get the most out of the great weekend.
Stay in the night before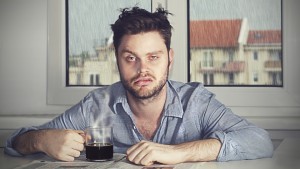 You want to get up early on Super Bowl Sunday. That means getting a good night's sleep the day before. Don't go out and celebrate you're teams' ascendance to the Super Bowl prematurely. The big, fabulous parties can wait. A good idea is to eat something that will get you to sleep at a reasonable time, think an entire chicken pot pie or a huge bowl of mashed potatoes. There will be some crazy people who will wake up at 5:30am to pre-game for the Super Bowl. They'll party all the way till 6:30pm. That's a span of 13 hour! It can be a marathon, instead of a sprint. Take a page out of a runner's playbook, get your carbs in the night before, get rested, and prepare yourself for a full day! Plan accordingly. Wait, we said that already.
Get there on time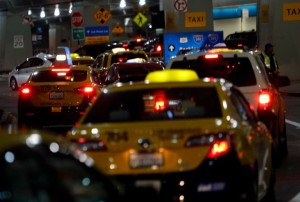 With the amazing improvements in technology, it's easy to tell how long it will take you to get somewhere. Millions of people will flock to the field at the same time. Travel will most likely be a nightmare! The best way to ensure that you don't miss kickoff is to be as proactive as possible. Take the commute time app or ask a driver for an estimated time. Or you can avoid all the hassle, and take advantage of the pre-planned travel accommodations from your Super Bowl 50 package. Game day transportation is often included.
Take breaks early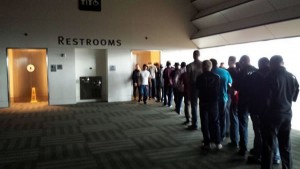 You don't want to take a snack break during the hafltime when Beyonce and Coldplay will be preforming. Utilize the facilities during media-scheduled time-outs to make sure you don't miss gameplay or the halftime extravaganza. Rookie mistake. No one wants to show up to work the Monday after the Super Bowl not knowing the "Left Shark" reference at the water-cooler. We advise taking breaks early, and pre-planning your exit routes if you're unfamiliar with Levi's Stadium.
Watch your surroundings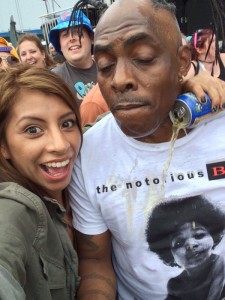 Don't spill your beers! Be mindful of who's around you, and where their elbows are. If you're leaning out to take a photo, look behind you to make sure you're not blocking anyone's view. Watch your victory celebrations as well! No one likes an accidental punch to the face.
Skip the body paint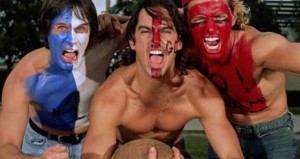 It might seem like a good idea in your hotel room. However, as you get increasingly gross from yelling you'll begin to melt like Frosty the Snowman in July. You will without a doubt regret getting lathered up in your team's colors when you had a perfectly good jersey back in the hotel room. Stranger's Snapchat story: 1 – You: nil.
Hopefully these will help you not do something awful before or at Super Bowl 50. But you need to get there first! Check out our Super Bowl Packages to reserve tickets for individuals or large corporate groups.