The 2022 Players Tailgate at Super Bowl 56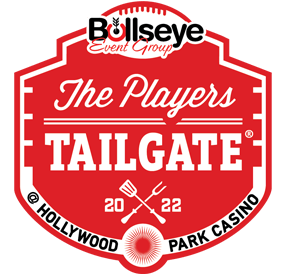 February 13, 2022 11:00 a.m. – kickoff
Get ready for the ultimate tailgate experience at Super Bowl 56 in 2022!
Here's a look at last tailgate in Miami:
About the Tailgate:
If you are looking for the premier Super Bowl pregame party, Player's Tailgate offers you superior food and drink as well as 50 current NFL players for your enjoyment before the game of the year. With live music from DJ Irie, the performance of Top Culinary Artists, and over ten celebrity chefs, this Bull's Eye Event Group party will more than entertain you before the big game. If you want to be where the action is before the Superbowl, make sure you check out the Player's Tailgate and all they have to offer.
Guests enjoy an indoor/outdoor pavilion lined with private tables and an abundance of soft white leather furniture where you can watch ESPN's pre-game coverage broadcast on large LED monitors. It is an amazing experience for football fans young and old! This is an all-ages event! When it's time for the Super Bowl Sunday there isn't a better option than the Players Tailgate. Not to mention you are as close to the main security entrance as we can get.
The Food:
Guy Fieri, the most recognizable Chef in America, will be creating an exclusive all-you-can-eat menu for The Players Tailgate attendees again in Los Angeles for the 2022 Super Bowl.
Guy Fieri can be seen on television almost every day on the Food Network. His shows include Diners, Drive-Ins and Dives, Guy's Big Bite, Guy Off the Hook, Dinner: Impossible, Guy's Grocery Games, Rachael vs. Guy: Celebrity Cook-Off, The Next Food Network Star, Ultimate Recipe Showdown, The Best Thing I Ever Ate and Minute to Win It, just to name a few.
Chef Aaron May is a top chef in America can prepare an incredible meal for 2 to 200 people, in order to considered one of the best caterers in America you need to be able to create a meal for 2200 and have it as good as that meal for 2 to 200. That is why Aaron May is considered the BEST caterer in the US.
Chef May is classically trained in Paris at the Ecole Ritz Escoffier and is inducted into the Arizona Culinary Hall of Fame in 2010 as a "Chef Extraordinaire." He has been featured on Food Network's wildly popular Diners, Drive-Ins and Dives and TLC's Best Food Ever. His fiercely loyal fan base has recognized him with many local awards, including "Best Tapas" and "Best Speakeasy," and he has also garnered attention from national publications such as Food & Wine, Condé Nast Traveler, Sunset Magazine and USA Today.
The Venue:
2022 Players Tailgate venue for Super Bowl LVI
The Hollywood Park Casino Property is the scene for the party of the year. Featuring a red carpet and a clear span indoor/outdoor structure, you will be partying in the parking lot of SOFI Stadium. You can't get much closer to the action than this! With a structure created just for this day, the Player's Tailgate will think of everything in order to offer you comfort and fun.
2022 SB LVI Players Tailgate Emcee:
Sage Steele, ESPN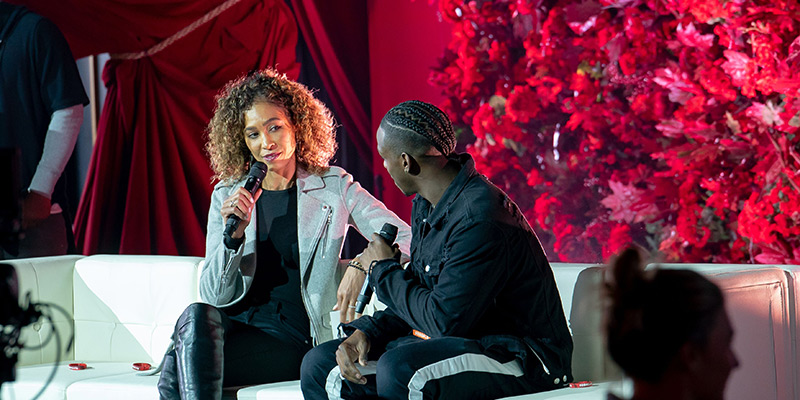 Sage Steele will keep the party going with her energy, vitality, and football knowledge. Currently serving as the anchor for the 6 p.m. ET SportsCenter, along with her co-anchor Kevin Negandhi, Steele is no stranger to the microphone. She has hosted all of the major sporting events over the past few years, including The Masters, the World Series, the NBA Finals, and many others. Named the SportsCenter on the Road host in 2016, Steele is the perfect combination of knowledge, charisma, and charm, and this combination will make her a dynamic emcee for the program.