Super Bowl travel package options for Super Bowl 55 in Tampa are available now! We have a large variety of hotel packages with game day tickets and hospitality included.
Since 1988 our team has helped the industry grow into the $16 billion business it is today. Our 25 years of experience and building client relationships gives you the best purchasing experience, delivery and peace of mind. We're known for our friendly staff, ticket customization options and cost effectiveness. Call us today and we'll help you put together the perfect package for the 2021 Super Bowl.
View Package Details
Opal Sands Resort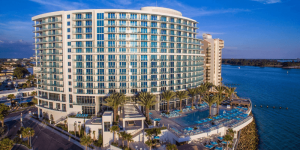 Considered a beacon of modern design work, the Opal Sands Resort invites guests to experience a contemporary Clearwater Beach waterfront retreat, featuring everything from generously-sized rooms and restaurants to event venues, all of which featuring dramatic views of the Gulf of Mexico.
Featuring panoramic water views and fresh, contemporary design that reflects the beach atmosphere, the Opal Sands Resort is the perfect getaway for Super Bowl 55 travelers.
View Package Details
View Package Details
Sandpearl Resort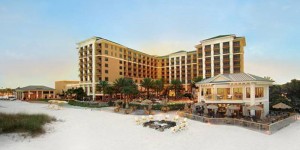 Surrounded by the famous white sand beaches and crystal blue waters in Clearwater, the Sandpearl Resort, a AAA Four-Diamond resort, blends the natural beauty of Florida's coastline with the premium, warm comforts of personalized service and luxury.
From the coastal-inspired decor of the guest rooms and suites to the only Four-Diamond restaurant in the Clearwater region in Caretta on the Gulf, the Sandpearl offers signature amenities around every corner that offer any Super Bowl 55 traveler the relaxation and comforts they're looking for.
Sandpearl is part of OPAL Collection, a premier ensemble of luxury destinations, and is a member of Preferred Hotels & Resorts, which represents exceptional luxury properties worldwide.
View Package Details